About
An iconic listed 1900 theatre restored to become one of the best entertainment complexes in London. 80,000ft2 of fun spread over seven floors. Three casinos, a dedicated poker floor, a Baccarat lounge, nine bars, Heliot Steak House - judged the best steak restaurant in London, a 326-seat theatre currently hosting Magic Mike Live, Max Halley's world-famous sandwiches, Chop Chop Chinese restaurant, Crêpeaffaire pancakes, a cocktail lounge with live music, a three-tier outdoor terrace and bars, two private dining room, a sports lounge and more. No membership required, but a great reward club where you get a minimum 10% off food and drink (you need photo ID to get a reward card) Over 18's only. If you are fortunate enough to look under 25 please ensure you bring a photo ID, either a passport or full driving license.
Tours & experiences
Explore different ways to experience this place.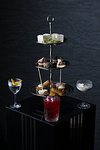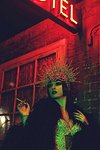 What is Travellers' Choice?
Tripadvisor gives a Travellers' Choice award to accommodations, attractions and restaurants that consistently earn great reviews from travellers and are ranked within the top 10% of properties on Tripadvisor.
The area
Neighbourhood: Leicester Square / Shaftesbury Avenue
Leicester Square • 1 min walk

Covent Garden • 5 min walk
Reach out directly
See what travellers are saying
Bully bar man alberto

So we went to hippodrome last night and had our Christmas blow out I had 20 people with me we spent a lot of money but hey who cares company night out enjoy yourself. The whole experience was ruined in my opinion by a bar man of the name Alberto who was working in the upstairs terrace. This guy on several occasions seemed to be looking for trouble from the minute we was totally sober I had my women staff first say to me what's the barman's problem he's so rude it's like he wants us to have a bad night. I didn't pay much notice but then I witnessed it myself poor customer service power hungry so rude and nasty for no reason at all honestly it was so bad I couldn't believe it or understand what he's problem was I then just realised this guys a power hungry guy and feels like he has some authority and is using it in all the wrong ways. I have a very successful business things I see this guy doing last night named Alberto terrible not good keep a close eye thank me later.

Dear Danny C I appreciate you taking the time to give us your feedback following your recent visit to us and apologise that the service yourself and your guests experienced on the night fell short of your expectations for the Hippodrome – We have looked into this matter with our team and addressed the feedback with our bars seniors to ensure we do our utmost to ensure we constantly improve our service and learn from the feedback we receive from our guests - Please let me know on info@hippodromecasino.com if you are planning on calling in again in the near future so I can arrange the team to get a round of drinks on me as a gesture of goodwill to restore your confidence in our hospitality operations here at the Hippodrome I look forward to hearing from you soon

Written 20 December 2022

This response is the subjective opinion of the management representative and not of Tripadvisor LLC.

Written 16 December 2022

Shocking Customer Service

Simply shocking and heavy handed! Sat at 1st floor bar, made comment the bar top was dirty and could it be cleaned. Barman said no, not his job. Asked for waiter who came over and completely ignored request. Asked for Manager but one wasn't available which is clearly not true. A lady called Fanny came over, I explained if it could be cleaned and why our requests were ignored as we couldn't understand why a simple task wasn't being done. At no point we're we rude, nor was she. Within 10 minutes, six security people surrounded us and told us to leave. Saying we had been rude to the staff - totally untrue. Why would we be rude by simply asking the bar top to be cleaned. Absolutely beyond belief, completely unnecessary and rewind to the issue - please can the bar be cleaned! Simple request, but returned with awful customer service and situation 100% avoidable. The leadership of this organisation need to change the approach of how their staff treat customers. Shocking customer service.

Dear Max. I am sorry that you did not have an enjoyable experience with us on your recent visit to the Hippodrome. However, under no circumstances we will accept any guests being rude and insulting towards my wonderful staff and after investigating this particular incident, and checking the CCTV footage this was the case on more than one occasion – Asking guests to leave is the very last course of action we like to take but on this occasion I'm afraid you gave us no alternative

Written 20 December 2022

This response is the subjective opinion of the management representative and not of Tripadvisor LLC.

Written 18 December 2022

Unfair treatment

I was a regular poker player until few days ago when I found out that I am suspended. What happened was I said to dealer that I haven't won a hand since she sat down. She then complained to Supervisor and then manager wanted to talk to me. He told me that I hadn't been rude to dealer after checking camera and audio recording but advised me to be more careful as people might take my bunter in a wrong way. However he let me go back to my table and I continued to play on. When I returned few days later I found out about suspension. I talked to head of poker and needed explanation. She was quite ignorant and rude. I reminded her that I was told that I haven't done anything wrong by one of the poker room managers and she can check audio and camera footage but she made an unfair decision and she was quite biased towards me. She does not have any communication skills whatsoever. All she said was if i am not happy i can write to CSE which i did. I got a reply from CSE saying that They are not obligated to give any reasoning and they advised me not to talk to any manager as this will not help me to reinstate my suspension. They did not even specified how long was the suspension. There is even no name on the email to know who am i dealing with. I sent an email to info@hippodromecasino.com attention to the owner of the casino to have a look and making sure this is investigated fairly but no idea if he had a chance to have a look at it. I did not deserve suspension and i am treated unfairly. I like this casino i have been a member for many years and I want to say that poker room would be a better place with a different leader. She barely comes to floor and never engages with customers therefore she has no clue whats going on in the poker room. I do not appreciate dictatorship. Instead, I would like to be dealt with fairness and honesty.

Dear Trip51151062461 It is the Hippodrome way to have everyone treated fairly and without discrimination whilst in the casino. This ethos transcends across members, visitors, and staff alike and between each other. The decision to refuse someone to enter the casino is not one we take likely or quickly. A situation where suspension is discussed is always based on facts presented with a measured approach taken at its result. We would not enter into individual circumstances on this platform, however we believe that a suitable outcome, correspondence, and interactions have all been fair in this circumstance.

Written 24 January 2023

This response is the subjective opinion of the management representative and not of Tripadvisor LLC.

Written 23 January 2023

Awful customer service and refused to give refunds

Awful awful customer service that really put a damper on what was otherwise a great night at the Magic Mike show. Our group ordered several drinks throughout the show (at 20 quid a drink it wasnt cheap either) and towards the end of the show we placed an order for 3 large aperol spritz (however we were only charged for 2 at a cost of £47.25) and these drinks were not received. We spoke with two of the staff (Will and Kal) after the show and Kal said the procedure is that drinks are only paid for when received, however this is not being followed by the staff. We asked for a refund and Will essentially said we were liars and that they get this all the time! He brought out bills for pornstar martinis he insisted were ours (we never ordered this drink and the bill was the incorrect value) and he said we ordered blue drinks (we did not). He said he trusted his waiter over us and was smirking at the situation. He then refused to get a manager or have the waiter speak to us which we feel is very unusual behaviour when dealing with a customer complaint. It was extremely unfortunate as we had a great evening at the show, and our group spent a lot of money so we are hardly going to try and complain to get two free drinks at the end. We have been told we need to email the main manager to request a refund and they will check the cameras... so that is with them. If you go here do not pay for a drink until you receive it.

Written 28 January 2023

Poor Door Staff

Tried to get into the Casino on Friday night at around 1pm but we were refused entry for supposedly being too drunk. This was total rubbish. I was asked by the doorman if I'd been drinking to which I replied yes I've had 3 or 4. We'd been to a corporate black tie function and made a point of drinking very little to enjoy our evening later on in what we hoped would be more relaxed surroundings. The doorman asked me again and I said yes but not much. He then told me I'd lied and changed my story which meant I was too intoxicated and had to leave??? I called our friends who were already in there to explain what had gone on and that we were going to go somewhere else (one of them was very drunk but had had no issue getting in). They told us to go to the back entrance were there was no queue. Which we did. This time I had a good chat with the doorman no issues but he then asked the same questions as the first doorman of my friend who was with me. He gave the same answers as I had and was also then told he was too drunk (common theme here). Neither of us had had more than 3 or 4 bottles of beer at the event (fact). Neither of us were rude at all as that's not how I'd behave. Feel free to check body cam footage. You were quite happy to let me in on the Wednesday evening when I was frankly too drunk to be in there and lost a fair bit of money but sober me was refused?! Very poor judgement from power hungry door staff. First doorman was a big guy wearing a hat, second doorman was short and bald. Both Eastern European.

Dear James We are sorry that you did not manage to gain entry on this occasion but due to our strict licensing obligations we reserve the right to refuse entry to those we feel have perhaps drunk too much, are not dressed appropriately or who are behaving in a way that would disrupt the enjoyment of other customers. It is for our experienced door staff to determine who should be admitted entry, especially during night trading hours.

Written 30 January 2023

This response is the subjective opinion of the management representative and not of Tripadvisor LLC.

Written 29 January 2023

Very small casino, wouldnt recommended!

We googled best casinos in London and the Hippodrome came up on top. Myself and my husband have travelled around the world and we love to have a night in a casino but unfortunately this wasn't the greatest place to go. We came here with our son and his girlfriend for my sons 21st birthday. There were barely any slot machines but seemed to have plenty of card tables. There were to a lot of people hanging around you when you are playing on the slots, probably to see how much you have won or lost which was off putting. Also one of the staff approached my son saying something about if he put £1000 into the slot machine then they would have to do something regarding his spending, he wasn't 100% sure what their angle was and he is an intelligent young man! This was his 1st visit to a casino and he had a budget of £100!! He was made to feel like a criminal and felt very uncomfortable. There was no atmosphere around the card/chip tables and it felt all very serious so didn't bother hanging around that area. All in all a very disappointing experience and I wouldn't bother returning.

Dear Rachelbaby. Well at least you got the best casino bit right, but I am very disappointed with the rest of your review. Not sure what you expected or know about British casinos but they operate under British legislation and are limited to 20 slot machines by law (we are hopeful this ridiculously low number will be raised this year). The people around the machines when you are playing are queuing to play. It is intensely frustrating for us as well. And as for small. perhaps you did not make it past the ground floor. We are spread over seven levels, with three restaurants, roof terraces, two theatre spaces, three casino floors, eight bars a poker deck and more. Do have a fuller look around next time

Written 31 March 2023

This response is the subjective opinion of the management representative and not of Tripadvisor LLC.

Written 28 March 2023

Disappointing

Very tired and tatty. Restaurant staff started off well but we (group of 6) were left abandoned once a large loud group came in. Gave up on asking for dessert & more cocktails! Food very mixed some dishes excellent others in edible.

Dear Jilly I am gutted to hear your evening with us was not as amazing as we pride ourselves on providing for all of our guests. I would really appreciate if you could get in touch with my Maitre'D with any further details about your experience with us so that we can get to the bottom and see what happened. You can reach him at salvo.russo@hippodromecasino.com. Thank you

Written 19 May 2023

This response is the subjective opinion of the management representative and not of Tripadvisor LLC.

Written 18 May 2023

Frustrating casino

Made account Online deposited money enter your details logged in more than three times my password not working locked out I have inserted same details I logged in with now they locked account. Ask them for help call customer service called them they look up online can not log in locked same answer contact customer service. Bludy joke can't withdraw Ur money waiting for email response. It's hassle trust me would not recommend.

Dear Surajs. You are complaining to the wrong company. We are the land based Hippodrome. Your complaint should be directed to Hippodrome online which is a company run by Betway

Written 13 July 2023

This response is the subjective opinion of the management representative and not of Tripadvisor LLC.

Written 8 July 2023

Even Fewer Machines...

First time back at the Hippodrome since the pandemic. Still a nice looking property, well maintained for it's age. Security guard out front very friendly.....would be nice if Vegas would have bouncers like that, but each casino would need at least two dozen of them so it would probably not be feasible or cost-effective. We had hoped to see more machines than we saw last time, instead we saw fewer. There used to be machines spread out throughout the property, this time they were condensed into small pocket areas around the main casino pit. We asked if there were any more and the gentlemen told us by law they had to remove a bunch of them. If that's true, I'm not sure what their gaming board is trying to accomplish. Noticed that all of the blackjack tables in the main floor casino now have continuous shufflers. Kind of a disappointment there. We heard they had tables upstairs where they dealt out of shoes, when we looked however all of those tables were empty. Will probably stop by again if we're back in the area. Would be nice to see more machine games like slots and video poker and hopefully they will say adios to those continuous shufflers.

Dear Gizmo. Thank you for your kind comments but your memory on numbers of gaming machines is misguided. We have always had 20 and they have always been in the same location under the balcony. We would LOVE to add more but are controlled but the law. Good news is we have made progress with our regulators and expect to be able quadruple numbers to 80 early next year. We have also recently further increased our numbers of Electronic casino game terminals in the meantime. On BlackJack, similar to Las Vegas, we have hand dealt games on the higher stake games. We will announce when the new machines are available as soon as they are!

Written 13 July 2023

This response is the subjective opinion of the management representative and not of Tripadvisor LLC.

Written 8 July 2023

No craps given

Visited this evening to find "the gods" empty. Can't believe you have shut down the last craps table in London after previously saying how committed and expressing with pride you were the only place in London to play craps, I guess the writing was on the wall when you moved to 1 table and made the minimum bets £25 which I witnessed being bumped up to £50 later in evening multiple times. There was a loyal base of players who now have nowhere to play due to all I can assume is the casinos greed

Dear Sean. Many thanks for your feedback. We love craps too but the economic reality was that whilst there are some great fans of it, there was insufficient demand to justify keeping it open. we did announce it and I am sorry you did not see it. We will reintroduce it if circumstances change.

Written 13 July 2023

This response is the subjective opinion of the management representative and not of Tripadvisor LLC.

Written 8 July 2023
These reviews are the subjective opinion of Tripadvisor members and not of TripAdvisor LLC. Tripadvisor performs checks on reviews.
Detailed Reviews: Reviews order informed by descriptiveness of user-identified themes such as cleanliness, atmosphere, general tips and location information.
---
We perform checks on reviews.
Tripadvisor's approach to reviews
Before posting, each Tripadvisor review goes through an automated tracking system, which collects information, answering the following questions: how, what, where and when. If the system detects something that potentially contradicts our
community guidelines
, the review is not published.
When the system detects a problem, a review may be automatically rejected, sent to the reviewer for validation, or manually reviewed by our team of content specialists, who work 24/7 to maintain the quality of the reviews on our site.
Our team checks each review posted on the site disputed by our community as not meeting our
community guidelines
.
---
Is this your Tripadvisor listing?
Own or manage this property? Claim your listing for free to respond to reviews, update your profile and much more.
Claim your listing
HIPPODROME CASINO: All You Need to Know BEFORE You Go (with Photos)
Frequently Asked Questions about Hippodrome Casino
---
---

---

---