What is Travellers' Choice Best of the Best?
This award is our highest recognition and is presented annually to those businesses that are the Best of the Best on Tripadvisor, those that earn excellent reviews from travellers and are ranked in the top 1% of properties worldwide.
Learn more
Florence City Breaks: Best of Florence
About Florence
There's no better place for Renaissance art and architecture than Florence—from the Galleria dell'Accademia (home to Michelangelo's David) to the cathedrals and arches that make up the Piazzale Michelangelo. But just beyond the main sights, you'll find some of the city's off-the-beaten-path gems, with (bonus) way less crowds. San Miniato al Monte is worth the climb for the frescoes and unbeatable views. Oltrarno, just across the river, offers plenty of vintage shops, boutiques, and cool cafes. When in doubt, do as the locals do: Post up in a piazza with a plate of fresh tagliatelle and a glass of Chianti and watch the city go by.
Trip ideas from our community
Score inspo and tips from real travellers who've been there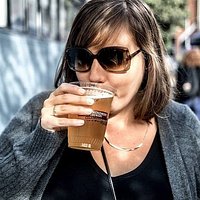 A wine lover's guide to Florence
Most people visit Florence to see the Renaissance art, but my main priority was the wine. I wanted to drink it, of course, and also learn about Florence's long history with wine. The city is an ideal jumping-off point for day trips to countryside vineyards, but I discovered that there are enough great spots in the city itself to keep wine lovers busy for days.
Explore Florence by interest
Travelers' pro tips for experiencing Florence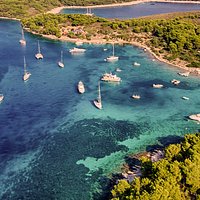 Murphy5708
Your best bet for great food and reasonable prices are the smaller, family-run restaurants on the side streets.
Manatee27
If you're going to be in Florence for at least three days, get a three-day Firenze Pass for entrance to museums. The easiest place to get one is Palazzo Vecchio.
OkArtist
Wear comfortable shoes and prepare to walk everywhere, but if you poop out, don't be shy about hailing a cab.
In the words of those who've been there before ...

amyc
How do you travel like a native in Florence? You don't rent a car. Instead, you walk, or ride your bike, or, if you are brave, ride your scooter, or you take mass transit. Also, you live with the seasons, you appreciate beauty and history, you eat fresh and seasonal foods, and you appreciate living – especially aperitivo! Florence is a walkable, beautiful city. Go and enjoy.
OkArtist
Florence isn't just for world travelers. Grab your camera and get over there! It's an art lover's paradise!

Hammercounty
Florence the centerpiece of Tuscany. There's so much to see. I recommend you add an extra few days and take in surrounding areas like Pisa and Chianti. My hidden gem is the Della Fortezza Fountain and park; quiet tranquil, nice fountain and near the main train station with the fort walls, but hardly any goes there.
What is the best way to get there?
Flying:
Florence Airport (FLR) is served by many airline carriers and connects to other major European airports. Pisa Airport is another option and offers a shuttle to Pisa Centrale, where you can get a train to Florence. The trip is around an hour.
Train:
The city's main train station is Firenze Santa Maria Novella (aka Firenze SMN), while the Firenze Campo di Marte station is its secondary.
Bus:
Several international bus companies offer service to Florence, but Eurolines has the largest network to and from cities across Europe.
For more info on getting to Florence, visit here.
Do I need a visa?
Since Italy is one of the 26 Schengen Area countries, tourists from those countries do not need a visa for visits less than 90 days, but passports must be valid for at least six months after departure dates. The same goes for Americans.
When is the best time to visit?
Summer: The best time to visit Florence is April-June and September, which is also the busiest and most expensive time as well. The average daily temperatures then are warm, but not too hot, as they can be in July and August when average daily highs can hit 88 Fahrenheit (31 Celsius). To that end, many businesses may close in August for locals to escape the heat.
Cars
While you are able to rent cars, they are not recommended when visiting Florence due to traffic restrictions in its city center. Luckily, the city is small enough to navigate on foot. For more info, visit here.
Taxis
Taxis are readily available in Florence, however, you cannot hail one from the street. You can request one by phone or at one of the several taxi stands throughout the city. For more info and a map of main taxi stations, visit here.
Bus
ATAF and LI-NEA buses are one of the main ways to get around Florence, and tickets must be purchased in advance. For routes, fares, and tickets, visit here.
Trams
There are currently two Tramvia tram lines making several stops across Florence. They accept the same tickets as buses. For more info, visit here.
Ridesharing
Uber and Lyft do not operate in Florence.
Bikes
Bicycles are a great way to get around Florence, and the city has two locations for its own rental service, "Mille e Una Bici." For more info, visit here.
Another option is rideshare company Mobike, which is reserved and paid for via its free app. For rates, visit here.
On the ground
What is the timezone?
Central European Summer Time
What are the voltage/plug types?
Plugs and sockets are type F and L with standard voltage 230V and frequency 50 Hz.
What is the currency?
The Euro
Are ATMs readily accessible?
Yes.
Are credit cards widely accepted?
Yes.
How much do I tip?
Restaurants
Tipping in Florence restaurants is not as common as it is in the U.S., though some eateries do add a service charge to your tab. In that case, you won't need to give more, but obviously, if you were well-cared for, an extra few euros are certainly in order.
Bars
Italians generally tip their bartenders by rounding up their tabs to the nearest euro. (If you ate at the bar, though, throw down a few extra euros.)
Taxis
Tipping drivers is not common in Florence. But, if they were super helpful, one to three euros would suffice.
Concierge
Tip five to 10 euros if you sought their expertise to explore Florence or land a restaurant reservation (do give more if they got you into a hot spot or went above and beyond). Bellhop: It's standard to give one euro per bag.
Housekeeping
It's common to tip at least one euro per each day of your stay. Some hotels leave envelopes for such tips, but if they don't, a quick note saying "Thank you" will suffice.
Tour guides
Tipping a tour guide is one of the only tipping customs in Italy, and how much depends on the size and length of your tour. Per person, five euros is standard for a half-day excursion or 10 euros for full-day. It's customary to give at least 10 percent of the total cost of a private tour.
Are there local customs I should know?
Drinking
The legal drinking age in Florence is 18.
Drugs
Cannabis is legal for medical use in Italy.
Greetings
Say "buongiorno" (good day) and "buona sera" (good evening). A two-cheek kiss is also a customary greeting.
Walking
Florence is not NYC, so leave your brisk (and aggressive) pace behind and enjoy the sights.