What is Travellers' Choice Best of the Best?
This award is our highest recognition and is presented annually to those businesses that are the Best of the Best on Tripadvisor, those that earn excellent reviews from travellers and are ranked in the top 1% of properties worldwide.
Learn more
Vienna City Breaks: Best of Vienna
About Vienna
With its Baroque palaces and manicured gardens, Vienna is all elegance and charm. What's more: They've got a huge opera scene—with three houses including the Vienna State Opera—and a deep connection to classical music (Mozart, Beethoven, and Haydn all lived here). But it's not all history at its (literal) finest. To see a modern side, check out MuseumsQuartier, a creative district packed with exhibits, shops, and restaurants. Coffee culture's a real thing, and there are tons of cosy cafés where you can grab an espresso and a slice of sachertorte, and hang out for the day. Want to trade your coffee for something stronger? Head to a vineyard (there's around 400 of them) or wine tavern for drinks and schnitzel. That's just the start—we've got more recs, below.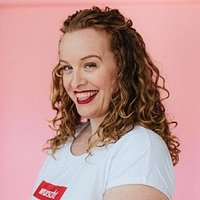 Vienna's coffee shop culture
Coffee Shops are an integral part of life in Vienna. Throughout the city's history, they have been political hotspots, literary centres of philosophical debate, and—for people in cramped apartments—extended living rooms where locals can linger over coffee and sweet treats. There is no rush to turn tables, and in fact, many travellers find the waiters gruff—but it's all part of the charm.
Explore Vienna by interest
More places to live like European royalty